Recommended Licensed Midwives and Doulas in the Orlando Area
Whether you're looking for a midwife, a doula or an OB/GYN, A New Image Baby is here to point you in the right direction.
Hundreds of our moms to be have used these providers and we feel confident and comfortable referring our patients to them.
If you have any questions for us we'd love to answer them!
Simply use the chat request in the lower left corner of the screen or visit our
contact page
.
Be sure to check back often as we will be adding many more resources to this area in the near future!
Orlando Licensed Midwives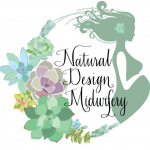 Natural Design Midwifery
Contact: April Williams
Address: MW236 – 1132 Hoffner Avenue, Orlando, FL 32809
Phone: (407) 902-8561
Fax: (407) 264-8487
Web: www.naturaldesignmidwifery.com


Commonsense Childbirth & The Birth Place
Contact: Jennie Joseph LM ,CPM (Clinical Director)
Address: 213 S. Dillard Street, Suite 340, Winter Garden, FL 34787
Phone: (407) 656-6938
Fax: (844) 560-2349
Web (The Birth Place):
https://thebirthplace.org/
Web (Commonsense Childbirth):
www.commonsensechildbirth.org

Easy Access Clinic
Address: 2116 S. Orange Avenue. Ste B, Orlando, FL 32806
Phone: (407) 656-6938
Fax: (844) 560-2349
Web: http://easyaccessclinic.com/


Windermere Baby and Family Wellness Center
Phone:  (407) 760-1662
Web: www.windermerebabyandfamily.com